Ignite Your Creativity
Wether You are a 3D Artist, Freelancer or Have a Passion for 3D Design.. This Place is for You I Will Help You Improve Your Skills.. Make your Projects look More Realistic and Appealing to the Eye Here.. You Will Find Everything You Need to Become a Photorealistic 3D Designer
Awesome Projects to Start With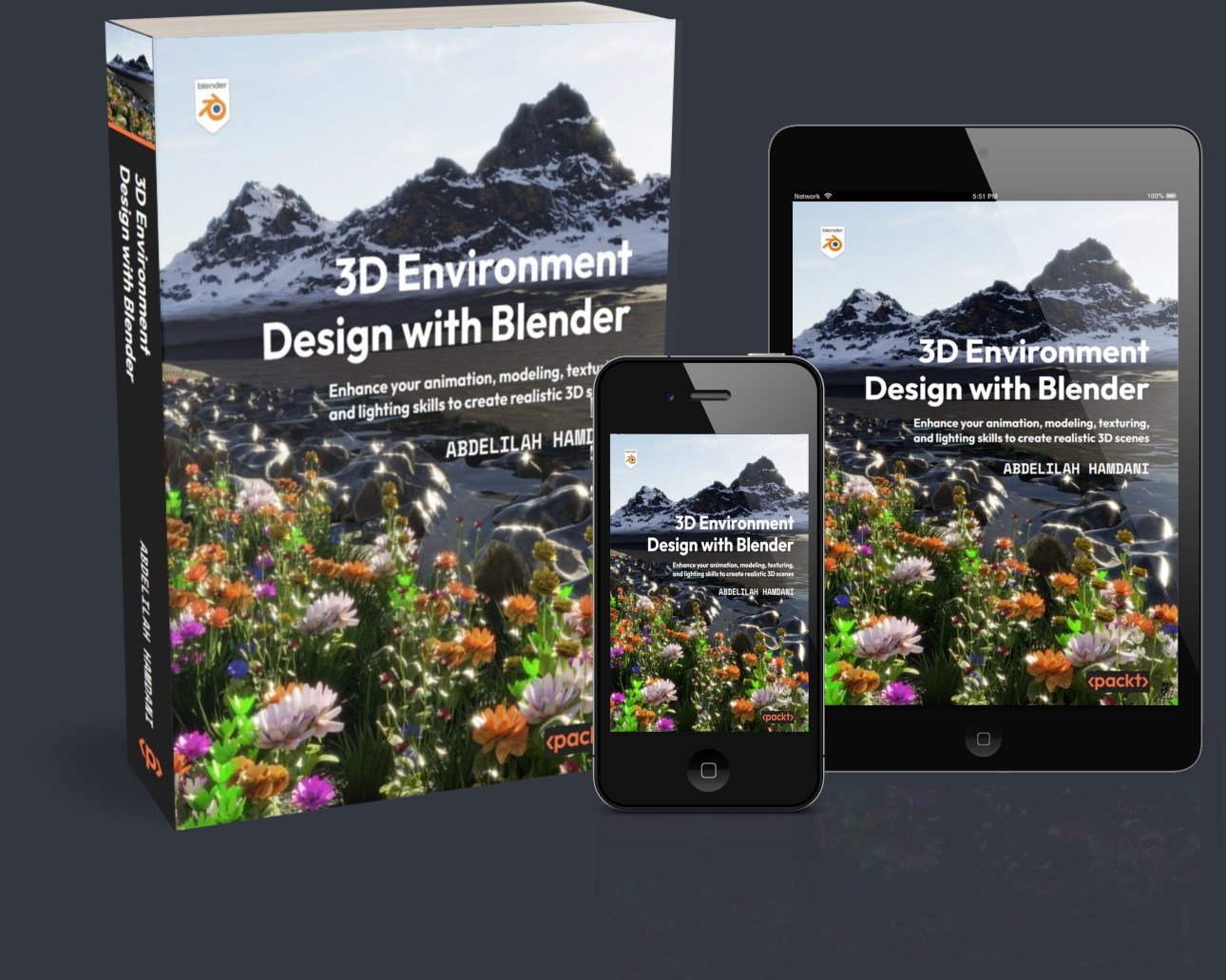 3D Environment Design with Blender: Enhance your animation, modeling, texturing, and lighting skills to create realistic 3D scenes
Understand how to avoid the most common modeling mistakes 3D designers make
Create realistic landscapes using Blender's built-in A.N.T Landscape add-on
Build natural assets such as rocks, flowers, plants, and rivers that you can customize and use in a variety of projects
Create realistic materials such as snow, mud, wood and animated water
Use the particle system to generate realistic grass, as well as scatter flowers and rocks
Apply the five lighting rules to achieve great photorealistic results
Use nodes and materials effectively to produce impressive results
Get the Book
Make Something Unreal
Learn 3D Photorealism by Creating Incredible & Unique Photorealistic Scenes in Blender
Build Your First Mobile Game
We will Optimize our Bridge Environment for game design, export it into Unity, Set car controller to our vehicle, Launch it as an Android Game and Play it on Your Phone
Master Character Design in Blender for Unity & Unreal Engine
Master 3D Character Design, Animation & Game Environment in Blender and Build Epic Games in Unity & Unreal Engine
Design visually captivating 3D characters that bring your imagination to life.
Animate characters with smooth movements and expressive facial expressions.
Rig characters for realistic and dynamic movements.
Seamlessly integrate characters and game environments into Unity & Unreal Engine.
Learn advanced texturing techniques to add depth and detail to your characters.
Create immersive game environments with interactive elements and stunning landscapes.
Craft stylish character clothing that matches their unique style.
Publish your game on your mobile phone and sharing your creative achievements.
Start Project
2018 - 2023 © All rights reserved by REALITY FAKERS